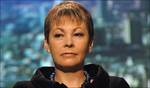 Don't believe the politicians when they tell you "only X can win here", with or without dodgy bar charts. Proper polling should be listened to, of course, but the bookies are perhaps the most reliable source of intelligence.
They put their money where their predictions are, after all, which is one of the reasons
Political Betting
is such a popular site.
When I joined this movement in 1998 I would have struggled to believe that in little more than ten years our sister party would be odds on to win a Westminster constituency. Yet Ladbrokes
offer the following
national odds:
Green Party to win a seat - 5/6
Despite the prospects in Norwich South, where Greens have topped local election results each year since 2007, most of this is because
the bookies
rate
Caroline Lucas
the favourite for Brighton Pavilion. She's at evens, followed some way behind by the Tories at 7/4, then Labour at 3/1 and the Lib Dems at 66/1.
Green: 35% (+13%)
Tory: 27% (+3%)
Labour: 25% (-10%)
Lib Dem: 11% (-6%)
Others: 2%
There's no sign of local complacency either - the whole constituency gets a visit every month, and Greens from across the UK are helping out. I'm looking forward to a trip down before the end of March, and I know many others are too. Better to win one seat than to come closer in a few more.
If you're looking for betting value on Greens, though, I'd go for Norwich South at 4/1 or Edinburgh East at a whopping 100/1. Robin's represented the area for a decade, after all, and you only have to walk the streets with him to see how well known he is.