You may think I'm slow on the uptake, and here's some proof. Sarah Palin's
speech
last week included the following dig at Obama:
"
I guess a small-town mayor is sort of like a community organizer, except that you have actual responsibilities.
"
Here are the two best responses:
That should resonate with what the Republicans call "The Base", which
incidentally translates
into Arabic as Al Qaeda.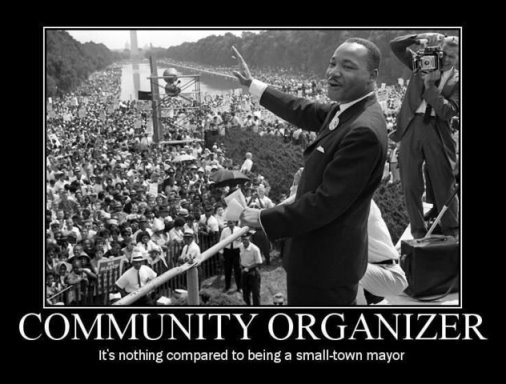 Apologies for the American spelling throughout. I am bilingual, and I like to practice. I do think it provides a little local color, though.