Our best election video ever.
Thanks to the English and Welsh party for their help with this.
Your Links At Last
Greens
Other Politics
Media
Environment
Friends and Stuff I Like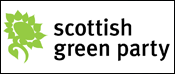 Along with Jeff (formerly SNP Tactical Voting) and Malc (formerly In The Burgh), I now co-edit Better Nation, a group blog. Stuff will still appear here, but more will be there.