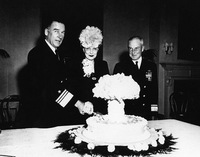 The
Renewable Energy Foundation
sound like a nice lot, don't they? One imagines them funding labs full of researchers in white coats looking to make solar panels more efficient, or perhaps contemplating efficient grid connections for remote renewables projects to supply our cities.
Instead, they're actually a pro-nuke and anti-wind lobbying group, made respectable by their name and nothing more. They're backed by the
radioactive
Ian Fells
, who
some
have harsher words for, and the
demagogue
Noel Edmonds
.
They're also hosting
a conference
next week, with Tavish Scott as the keynote speaker. Could this be related to the fact that his former MSP colleague Euan Robson has
also taken REF's irradiated shilling
? Surely the Liberals aren't warming up to go nuclear as the basis for another ill-conceived line of attack on the SNP?