This YouTube video was apparently created by a CERN employee, and it's extremely clear. Via Neatorama, my favourite site of the week, who also put up Ten Things You Wanted To Know About the LHC But Were Afraid To Ask.
I also like the emergency stop button below, which is also from the same place. If all the reassurances in the last part of their list fail, someone will hopefully press this.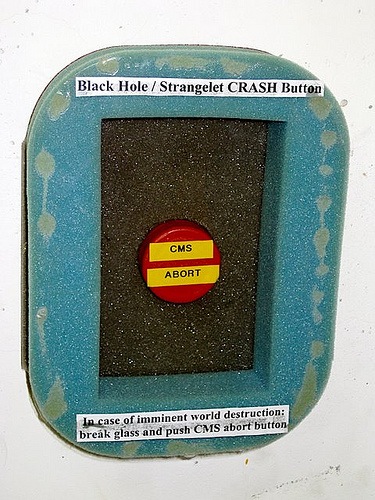 Finally, according to a friend of mine who subs on one of Scotland's newspapers, he's been correcting copy about this experiment all week. The third and fourth letters of the middle word of the device keep being transposed. Easy mistake to make.