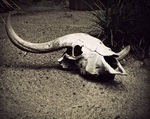 The head of the IPCC says Copenhagen should consider a maximum temperature increase by 2050 of 1.5
°C.
"Some parts of the world", he said, even at this level, "will suffer great hardship and lose their ability to lead a decent and stable form of existence. If we are going to be concerned about these communities, then maybe 1.5°C is what we should be targeting."
"But if we can find means by which those communities can be helped to withstand the impact of climate change with substantial flow of finances, then maybe one can go to 2°C."
How can this be acceptable in any way? Carbon offsetting has always been a joke, but allowing rich countries to pollute more just provided as they pay for flood defences in the developing world is an extremely sick joke indeed. The hardship he talks about is flooding, starvation, desertification, plus the rest of the four horsemen.
The rich countries should be ashamed of themselves if they make an offer of this sort. If they do, I hope Africa and the island states would have the courage not to have their future (and ours) bought off.
The objective of Copenhagen should be to agree a fair way to reduce emissions, not to compensate some for a failure by the rest to do so.
But even 2°C isn't on the rich countries' agenda. Their offers so far would give us an estimated 3°C rise by 2100, leaving one in ten of the world's population flooded out or facing starvation, and a staggering 50% of all the world's species under threat.
How anyone in politics can see this scenario as a price worth paying for airport expansion and road-building I simply do not know. How can anyone with a conscience in politics put this second, fourth, tenth or nowhere at all in their list of priorities?
Scottish politics hardly sets a good example. Our Ministers have come back from a week of telling anyone who'd listen (mostly the oil industry and other Scots, I hear) that they've got a tough emissions target.