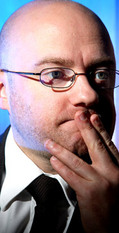 At 6 this morning, I
warned
that the SNP were in danger of leaving this Budget too late, and so it turned out. Personally I think none of the parties should feel pleased with the outcome, and we certainly don't. 
Some of the analysis blames us - the Scotsman tomorrow apparently think only the SNP and the Greens voted, and
their headline
is curious to say the least. 
Alan Cochrane
thinks
no-one ever voted for a Green MSP, which is odd, because I distinctly remember voting for Robin Harper three times. One time I even got Mark Ballard as a bonus, because enough other people did the same thing. 
The Herald take a more measured 
approach
, while Magnus Linklater
argues
that ".. 
the SNP leadership made the mistake of taking Mr Harvie for granted. They left the last-minute dealing to the last minute, and presumed too much
." 
When the hysteria passes, it should be remembered that we proposed a scheme which we think would cost just £100m a year. It would have made (and may yet make) a massive contribution to cutting fuel poverty and climate change emissions, to reducing household bills and to boosting employment. 
It's a lot of money for energy efficiency, but a relative drop in the overall budgetary ocean. A third of one percent of the coming year's spending, actually. Let me know if you think that sounds unreasonable.
On a more personal note, I'd like to thank the ever-suitable Suitably Despairing for
his concern
, his support, and his suggestion I put a cold flannel over my forehead. He quotes David Maddox, talking about me, saying I look like I've "never known stress like this in his life". 
David, I can assure you that's not true. I spent three years as press officer for the Parliament itself, working for the first two Presiding Officers, specialising in the "
thrilling masterpiece
" we both work in. It takes more than this for me to consider throwing in the towel.