I take this headline from
one of the latest crop of Nat bloggers
, all identifiable by their Scotsman cybernat identities. Wardog gets very excited about the fact that this would be the only "
long span cable-stay bridge in the world to have central crossed cables
". To translate, this is the only big bridge announced by the SNP, making it the world's best bridge by definition for this crowd.
Here's the pic the SNP bloggers are afraid to print: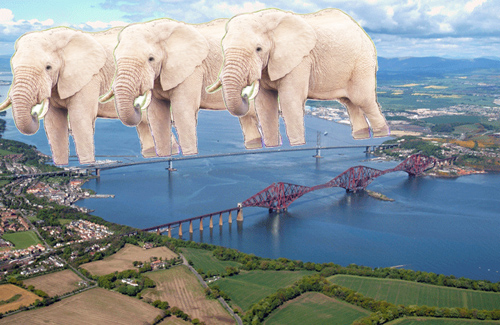 What's a worse waste of money than a white elephant? Three white elephants!